Fr. Francis Martin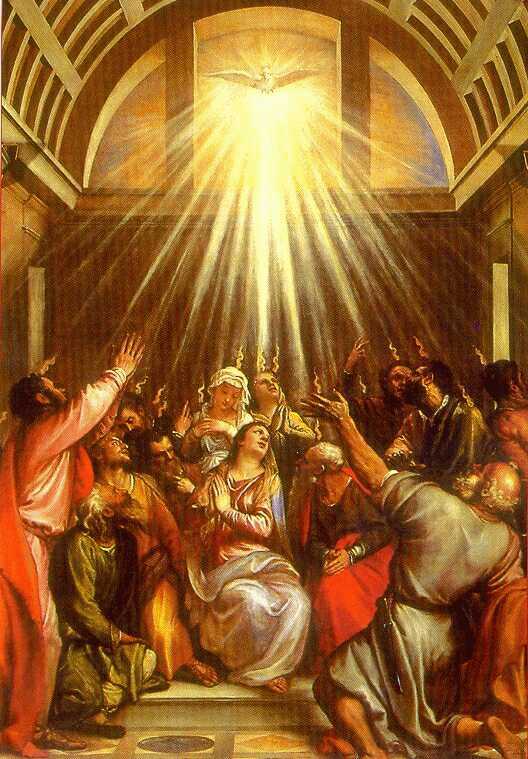 At the feast of Tabernacles, the Jewish people recall with gratitude and praise God's care for them in their desert journey from slavery to freedom. It is in reference to this care that Paul reminds the Corinthians: "[A]ll drank the same spiritual drink, for they were drinking from a spiritual rock which followed them; and the rock was Christ…Now these things happened to them as an example, and they were written for our instruction, upon whom the end of the ages has come." (1 Cor. 10:4-11).It is in reference to this same gift of water that, on this feast of Tabernacles, Jesus stood up and declared: "If someone thirsts, let him come to me and he will drink, the one who believes in me. As the Scripture says: from out of his midst rivers will flow of living water. Now he said this of the Spirit which those who believed in him were going to receive. For the Spirit was not yet because Jesus was not yet glorified. (Jn. 7:37-39).
On the feast of Pentecost the Church recalls that, at the liturgy, this invitation of Jesus which, is not a vague recalling of a past event but the making present of the same event. As Pope St. Leo reminds us: "All those things which the Son of God both did and taught for the reconciliation of the world, we not only know in the account of things now past, but we also experience in the power of works which are present." (Twelfth Homily on the Passion). This same teaching is repeated in the Vatican II document on the Liturgy: "Christ is present in His word, since it is He Himself who speaks when the Holy Scriptures are read in the Church." (Document on the Liturgy, #7).

When we go to Mass on Pentecost Sunday, pay close attention with the "ears of your heart" so that the Lord can work within you a repetition of the gift of Pentecost. St. Peter's speech, which we hear at the First Reading, reminds us that: "This Jesus God raised up again, to which we are all witnesses. Therefore having been exalted to the right hand of God, and having received from the Father the promise of the Holy Spirit, He has poured forth that which you both see and hear." (Acts 2:33). May all of us receive this outpouring of the Holy Spirit both for ourselves and our families and for all to whom we can impart an account of our experience.